Is Your Child Thriving While You Work?
Our hands-on, 'whole child' approach engages your child's curiosity and self-expression and supports their unique learning style to lay the foundation for a lifetime of learning.
More than 30 years running, Roots & Wings Montessori fosters independence, confidence and self-esteem in a warm and welcoming environment.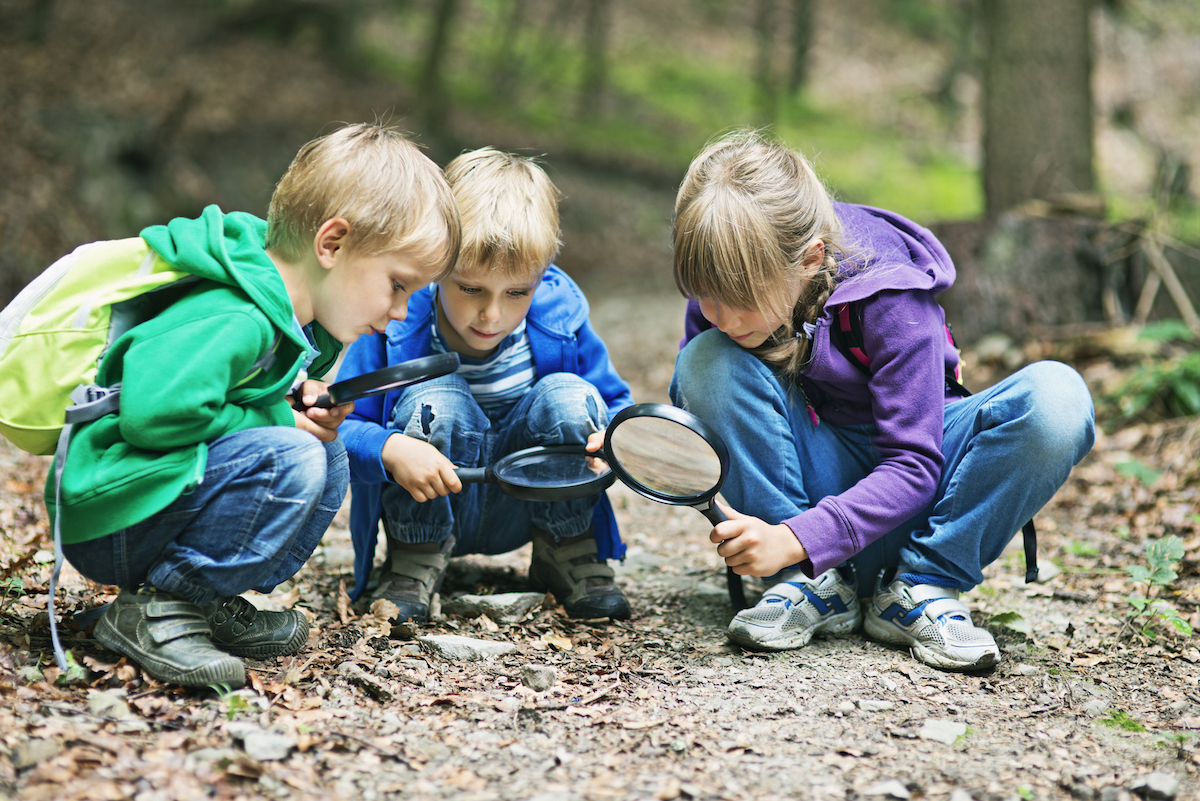 + Out of School Care
Out of School Care
Roots and Wings Heritage house is licensed to provide out of school care to children aged 5 to 12 years. We are committed to providing a safe and healthy learning environment for children, parents, and staff.
When offered, our Out of School Care program operates 5 days per week, Monday to Friday from 7:30 am to 08:30 am and 2:30 pm to 5:30 pm with transportation to and from select neighborhood schools.
School age care/camps may also be offered during summer break, spring break and Pro D Days.
+ Learning Philosopy
Discovering the Great Outdoors:
Our rural environment offers many outdoor opportunities for our students. They are encouraged to play and work outside whenever possible. We teach that "there is no such thing as bad weather; just improper clothing". The children need complete raingear, including waterproof mud pants, high rubber boots and hats, so that they may enjoy our more than occasional rainy days outside!

In her book, Nurturing Spirituality, Aline Wolff points out the vital importance of children being in close contact with the natural environment. (You are welcome to borrow this book from our parent library, or to purchase it.) Children have a hard time appreciating and caring for the earth if they don't know it! We watch for every opportunity to offer the natural world to our children, through:

• free play in a natural playground of trees, hay and a creek;
• interaction with farm animals;
• nature walks;
• visits to camp (elementary) from one day up to one week;
• visits to parks, forests, the beach, sometimes spontaneous, in our school bus;
• hikes, on foot or bike;
• ecology studies, such as Burns Bog;
• study of David Suzuki's works on ecology;
• ecology-related service projects.

Botany and zoology are studied in detail by all students, from the youngest to the oldest, from learning names and parts of creatures or plants observed, to understanding their relationships in the ecosystem and their needs for survival. David Suzuki is a model for the detailed information discussed by the elementary children, who write letters and participate actively in attempts to nurture the earth and its creatures. Elementary students do frequent reports relating to the environment, including making videos and 3-D props for their reports.
Earth Stewardship:
We know our earth is in rough shape – that without our extreme care, pollution, global warming, garbage overload, the imbalance of obesity and hunger, weather extremes and so on, will continue to destroy our natural life space and the dignity of humanity. In 1970, Senator Nelson Gaylord started Earth Day in the United States to help awaken people to the need for individual commitment. It has since spread to the point where now, every April 22, people in every country in the world celebrate the earth and recommit themselves to doing their part to eliminate the challenges. We know that the real solutions will come, not from politicians or agreements such as the Kyoto Accord, but from grass roots movements, of which there are now thousands – including Roots and Wings. Part of our stated mission is to help our students realize their responsibility as stewards of the earth. Students regularly pledge to this purpose and work not only on Earth Day, but all year to this purpose. We know that if children are to care for the earth, they must love the earth. And you can't love something you don't experience. So an important part of our mandate is to provide as much opportunity as possible for our children to connect with and appreciate their natural environment. While the children are already experiencing plenty of "earth connection" we are so looking forward to moving to the back parcel of our land, to be able to fence and thus safeguard a large natural playground for their investigation. Richard Louv, in his book Last Child in the Woods: Saving Our Children from Nature Deficit Disorder, says:
I believe our society is teaching young people to avoid direct experience in nature. That unintended message is delivered in schools, families, even organizations devoted to the outdoors, and codified into the legal and regulatory structures of many of our communities – effectively banning much of the kind of play that we enjoyed as children. Our institutions, urban/suburban design, and cultural attitudes unconsciously associate nature with doom, while disassociating the outdoors from joy and solitude. Well-meaning public-school systems, media, and parents are scaring children straight out of the woods and field.
Why is this the case?
• access to the natural world is disappearing as population grows;
• television, computers and electronic games consume an average of 60 hours per week for today's children, who spend very little time in their back yards;
• the dangers of traffic reduce available play space;
• children generally have more homework and school pressure;
• more organized rather than free sports, out of school classes, that reduce available play time – although there always seems to be time for the computer!
• media coverage induces fear that holds children hostage in their homes. (See Lenore Skenazy's book Free Range Kids for more info.)
Studies have shown that learning disabilities and children diagnosed with such disorders as ADD, depression, obesity have seen diminishment of the disorders when children spent time outdoors. Troubled youth become much more peaceful with nature therapy. Further, studies have shown that schools that incorporate outdoor education show increased test scores, enhanced problem-solving and critical thinking skills, more confident decision-making and creativity. While we will likely never return to the free range play of my childhood days, we can create safe zones, so that we can weave natural experience into learning and every day free play. Rather than Bush's policy of "No Child Left Behind", that pressures the same path for each individual, (but that's another topic!) let's focus on "No Child Left Inside"! Otherwise, who will become our future stewards of the earth?
We're well on our way to becoming responsible stewards of the earth!
What can you do with your child outdoors:
• gardening, hiking, fishing, visit a mountain lake or national park, such as Green Timbers, Burns Bog or Redwood in Surrey. (These often pale compared with the mysteries of the ravine at the end of the cul de sac!);
• go backyard birding; collect bugs; look for animal tracks, catch tadpoles to return to the wild as frogs;
• life is at the edges: get to know a 2 sq. m. area at the edge of a field, garden, pond, or where habitats meet;
• grow a roof or window box garden; plant seeds to provide nectar and roosting and nesting sites for animals;
• keep a nature journal, sketch leaves or clouds – or frogs;
• press flowers.
What you do is less important than how you do it. One of the most important gifts a parent can give a young person is an infectious enthusiasm for the outdoors. This gift will last for the rest of a child's life – long after the video games have disappeared.
Summer Preschool Day Camp
Summer Program 2021 TBA!